Datamine 12.06.20 – GO Fest, Drachenbootfest und mehr
In der Datamine der Pokémon GO Server haben die PokeMiners neue Textzeilen entdeckt, die auf ein neuartiges Event hindeuten sowie weitere Neuerungen.
Hinweis zu Datamines
Sämtliche Informationen aus Datamines sind nicht offiziell bestätigt, sondern lediglich Funde aus dem Code des Spiels oder der GameMasterdatei auf den Servern von Niantic. Jegliche Interpretation dieser Informationen ist rein spekulativ und darf nicht gleichgesetzt werden mit offiziellen Ankündigungen. Programmierer fügen häufig neue Ideen in ihre Spiele ein und verwerfen diese später wieder, da man eine bessere Idee hat, oder diese jeweilige Idee nicht so umsetzbar ist, wie man sich es vorgestellt hat.
Nur weil etwas in einer Datamine gefunden wurde, heißt es nicht, dass dies auch bald im Spiel umgesetzt wird. Als Beispiel ist der Meisterball seit 2016 im Code des Spiels hinterlegt, aber wurde auch 2020 noch immer nicht im Spiel eingeführt und es ist fraglich ob er jemals eingeführt wird. Nichts desto trotz können Datamines Aufschlüsse geben woran gerade gearbeitet wird und bieten entsprechend eine Grundlage für Spekulation und Hoffnung auf neue Feature und Events.
Drachenbootfest
Das neue Event ist bislang nur namentlich erwähnt. Details zum Event gehen aus der Datamine bislang nicht hervor.
RESOURCE ID: dragonboat_event_name
TEXT: Dragon Boat Festival
Das Drachenbootfest ist ein traditionelles chinesisches Fest, welches auf den 5. Tag des 5. Monats im chinesischen Kalender fällt. Es ist eines der wichtigsten Feste in China, bei dem eine Regatta veranstaltet wird bei der Drachenboote gegeneinander antreten. Das Fest wird primär in Südchina, Taiwan und Hongkong gefeiert.
Das diesjährige Drachenbootfest fällt auf den 25. Juni 2020. Dieses Datum ist bislang in Pokémon GO noch nicht belegt, denn das Event zur Sommersonnenwende endet am 24. Juni und das Käfer-Event beginnt am 26. Juni.

Ob es sich dabei also um ein eintägiges Kurzevent handeln wird oder ob das Event regional beschränkt sein wird bleibt abzuwarten.
Schwert und Schild Kleidung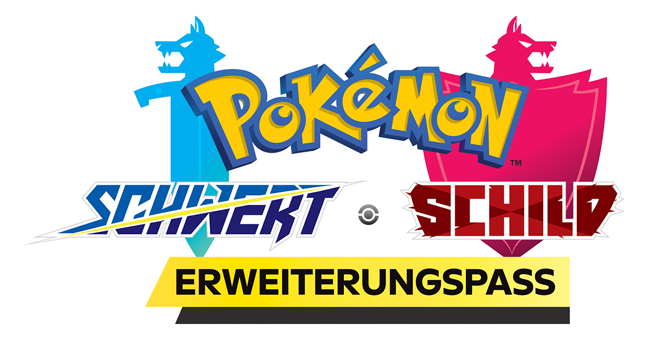 Am 17.06. erscheint die erste Erweiterung für die Spiele Pokémon Schwert und Schild für Nintendo Switch, bei der weitere Galar-Formen erstmals veröffentlicht werden.
In Pokémon GO erscheinen laut Datamine neue Items für euren Avatar.
RESOURCE ID: avatar_f_backpack_swshdlccostume_00_bundle_icon
TEXT: Isle of Armor Bag

RESOURCE ID: avatar_f_gloves_swshdlccostume_00_bundle_icon
TEXT: Isle of Armor Gloves

RESOURCE ID: avatar_f_shirt_swshdlccostume_00_bundle_icon
TEXT: Isle of Armor Uniform

RESOURCE ID: avatar_f_shoes_swshdlccostume_00_bundle_icon
TEXT: Isle of Armor Shoes

RESOURCE ID: avatar_m_backpack_swshdlccostume_00_bundle_icon
TEXT: Isle of Armor Bag

RESOURCE ID: avatar_m_gloves_swshdlccostume_00_bundle_icon
TEXT: Isle of Armor Gloves

RESOURCE ID: avatar_m_shirt_swshdlccostume_00_bundle_icon
TEXT: Isle of Armor Uniform

RESOURCE ID: avatar_m_shoes_swshdlccostume_00_bundle_icon
TEXT: Isle of Armor Shoes

RESOURCE ID: avatar_f_hat_galarfarfetchditems_00_bundle_icon
TEXT: Galarian Farfetch'd Cap Set

RESOURCE ID: avatar_f_shirt_galarfarfetchditems_00_bundle_icon
TEXT: Galarian Farfetch'd T-shirt and Bag

RESOURCE ID: avatar_m_hat_galarfarfetchditems_00_bundle_icon
TEXT: Galarian Farfetch'd Cap Set

RESOURCE ID: avatar_m_shirt_galarfarfetchditems_00_bundle_icon
TEXT: Galarian Farfetch'd T-shirt and Bag
Darunter finden sich folgende Items:
Rüstungsinsel:

Tasche
Uniform
Schuhe
Handschuhe

Galar Porenta
Das genaue Aussehen der Items kennen wir nicht. Wir vermuten jedoch, dass sich das Outfit "Rüstungsinsel" an den Protagonisten orientiert, die im offiziellen Trailer der Erweiterung gezeigt wurden.
Wir rechnen damit, dass die Items zeitnah zum Erscheinungsdatum der Erweiterung in Pokémon Go erhältlich sind. Ob dabei auch neue Galar-Pokémon erhältlich werden ist jedoch fraglich.
GO Fest 2020
Aus der Datamine zum GO Fest gehen neue Informationen zur Spielzeit hervor.
RESOURCE ID: general1.ticket.1_description
TEXT: A ticket to access Pokémon GO Fest on July 25 and 26, 2020, from 10:00 a.m. to 8:00 p.m. local time each day, wherever you are. Details can be found in the in-game News.
Wir wissen laut offizieller Ankündigung bereits, dass das Ticket für beide Spieltage gültig ist und man sowohl am 25. als auch am 26. Juli 2020 spielen kann, wenn man ein Ticket für das GO Fest 2020 kauft.

Neu ist die Information, dass das Event an beiden Spieltagen von 10 Uhr bis 20 Uhr stattfindet. Insgesamt also 20 Stunden Eventzeit über 2 Tage verteilt.
Geschenke Update
Schon lange wurde der Filter "giftable" angekündigt für alle Freunde, denen man noch ein Geschenk schicken kann.
RESOURCE ID: friendslist_sort_giftable
-TEXT: CAN SEND A GIFT
TEXT: CAN RECEIVE A GIFT

RESOURCE ID: gift_from_sponsor
TEXT: Open a Sponsored Gift!
Aus der Datamine geht nun zumindest die Beschreibung des Filters hervor.
Fern-Raid-Einladungen
Neue Meldungen und Fehlermeldungen für das Feature wurden entdeckt. Wir weisen jedoch darauf hin, dass dieses Feature erst nach Reshiram erscheinen wird und offiziell für "Ende des Monats" angekündigt wurde.
RESOURCE ID:Raid_lobby_expired_desc
TEXT: Please try a different Raid or invitation.

RESOURCE ID:Raid_lobby_expired_title
TEXT: This Raid Lobby Has Expired

RESOURCE ID:Raid_lobby_full_desc
TEXT: Please try again later

RESOURCE ID:Raid_lobby_full_title
TEXT: The Raid Lobby Is Full
Onlinestatus
Einige Textmeldungen wurden abgeändert, sodass nun dem Spieler deutlich mitgeteilt wird, ob er seinen Onlinestatus mit Freunden teilt oder nicht.
RESOURCE ID: friend_sort_online_not_available_ok_button
TEXT: Share Online Status Now

RESOURCE ID: social_online_consent_note_header
-TEXT: You are now online!
+TEXT: You're now sharing your online status!

RESOURCE ID: friend_sort_online_not_available_header
TEXT: Quick Online-Status Toggle

RESOURCE ID: social_online_toast
-TEXT: Toast message to show the player is online
+TEXT: Sharing your online status

RESOURCE ID: friend_sort_online_not_available_body
TEXT: <b>This sorting can only be used when you are online. You can turn on Online Status now or later using the Online/Offline toggle.</b>
<size=24>Note: Turning on Online Status will enable it for all Niantic games you play.</size>

RESOURCE ID: friendslist_sort_online_unavailable
-TEXT: Cannot sort friends by online status when not opted in to Niantic Online.
+TEXT: You can't sort friends by online status if you haven't opted in to Niantic Online.

RESOURCE ID: social_online_consent_note_body
TEXT: Your online status can be seen by your friends who have opted in to Niantic Online.
You can stop sharing your status anytime by tapping the same button.
Geschenke
Diese Aufkleber wurden bislang in der Datamine entdeckt, wovon bislang noch nicht alle erhältlich sind. Das Spiel weist zwar bereits darauf hin, dass man neue Designs im Shop kaufen kann, noch sind diese aber nicht aktiviert.
Fazit
Es bleibt spannend ob Niantic kurzfristig ein zusätzliches Kurzevent einführt und ob passend zur Schwert und Schild Erweiterung zusätzlich Pokémon in Pokémon Go erscheinen werden.